1
« on: Today at 09:22:53 PM »
Snow cover/volume is obviously still dropping somewhat, but holy cow -- the departure from norm has never been larger as a relative % this season. We are now roughly double++ where we should be, thanks mostly to the Himalayas, and partially to the northern tier of Russia. The Himalayas may endure the entirety of the melt season IMO!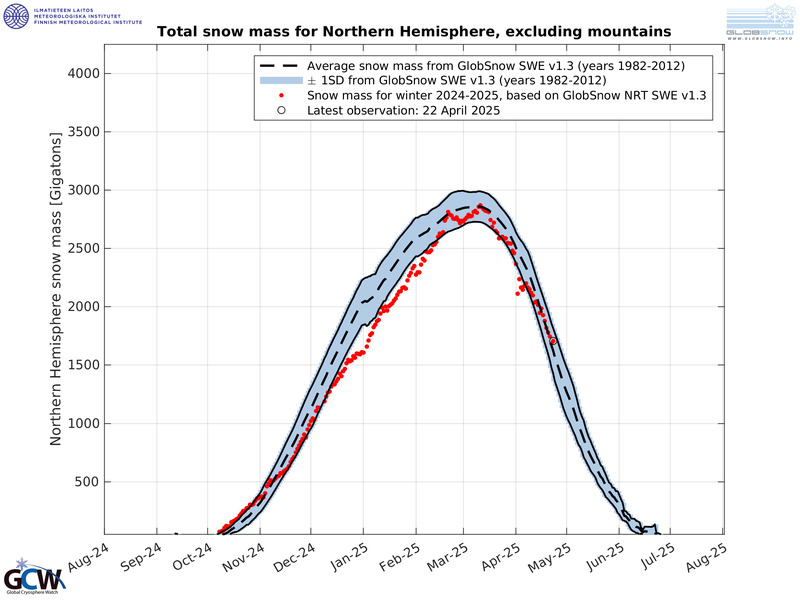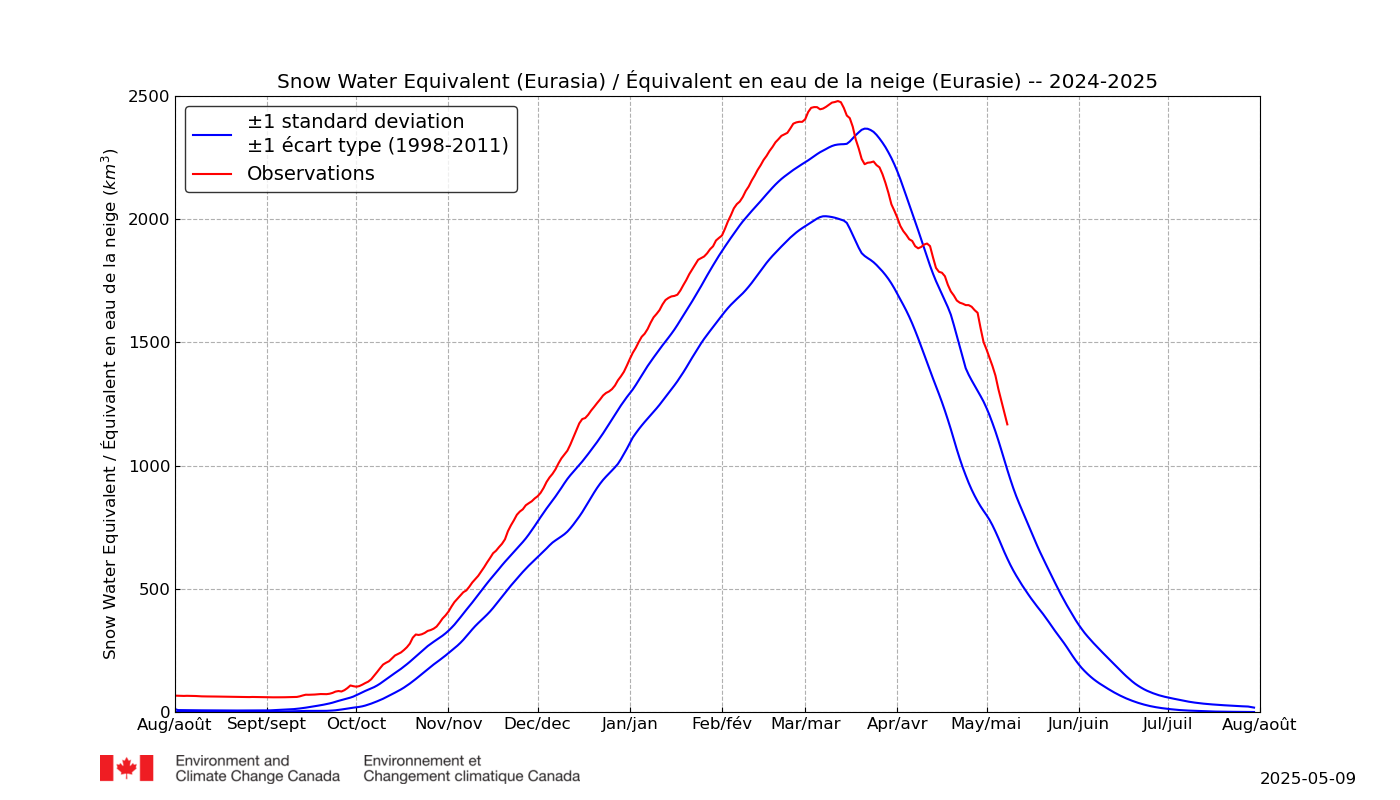 It should also be noted that North American volume has nosedived from way above average to normal this month. While this is hardly unprecedented, the sheer cliff we have seen will amount to ~700KM3 of volume by the end of the month. Seasonal discharge is normally quite slower, and also happens earlier in the season than this year in most years, so this will have some substantial impact on the NATL, or perhaps already is, given how cold SSTs are off Quebec/Newfoundland (and the implications on land were clear given the massive floods we saw in Quebec). How much more volume will it take before the impacts escalate even further, and how much farther down the line til that happens? It could feasibly occur next melt season...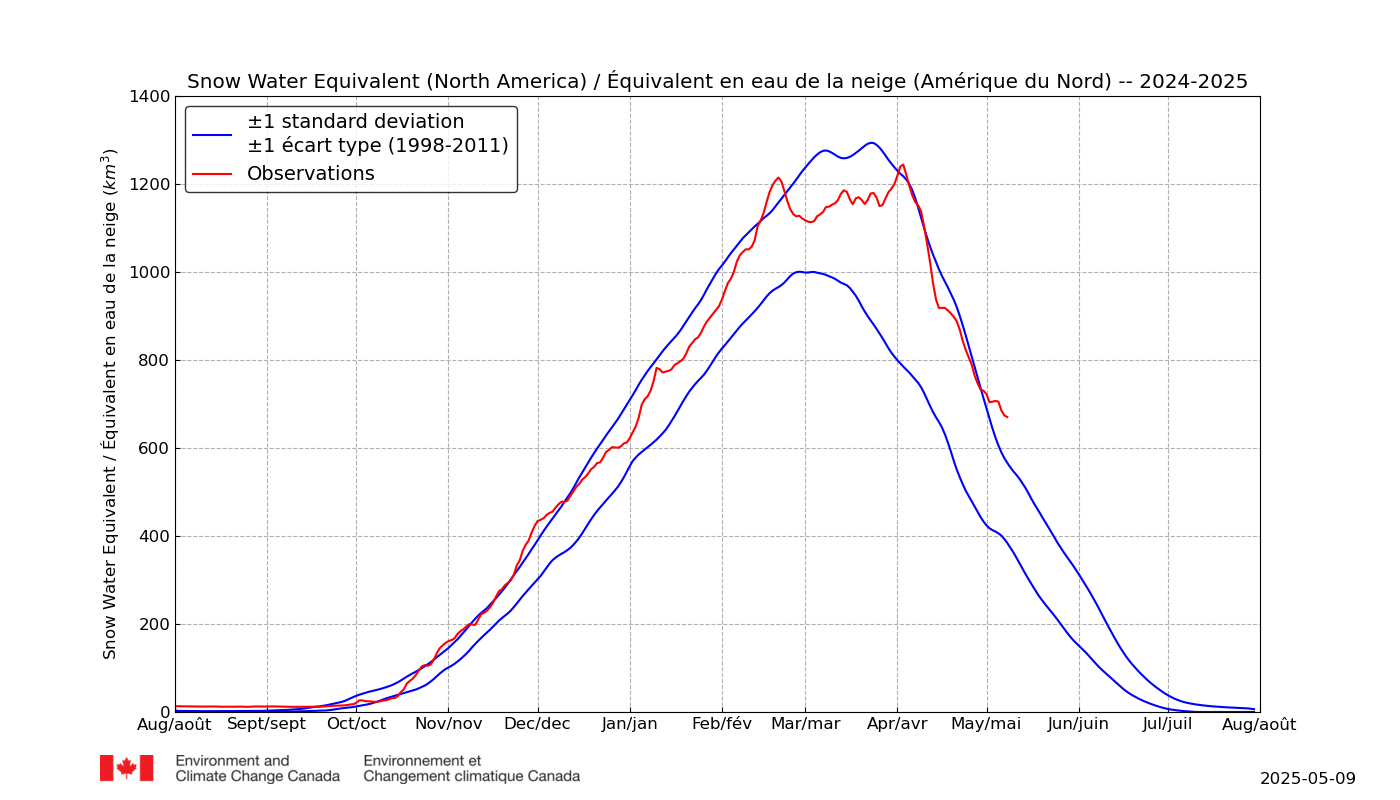 What was the volume lost by Lake Agassiz during discharge?
Finally, it should be noted that given the cliff seen in NAmerica this past month, we could feasibly see something similar occur across the Himalayas during the summer. Whether it happens or not remains to be seen, but if it does, that would portend epic flooding across the Indus Valley and Pakistan (IMO).