1
« on: Today at 02:10:49 AM »
Looking at 2017A and 2017B's melt rate graphically: 2017A, located in the Beaufort side of the CAB, IMHO should finish melting in 1-2 weeks. It is ~350km deep inside the pack but in a region of 75% concentration on the Bremen maps, a region which might disappear quickly if the buoy's floe is typical.
2017B between the pole and Fram seems like it could survive the season with its current melt rate. It is now ~300k deep inside the pack, at a region of 75-100% concentration. It is moving south at an average ~35km per week (highly variable), and its melt rate might increase sharply if it encounters Atlantic waters.

Yes, well itp95 is in the same place and its showing a significant rise in Salinity and temperature.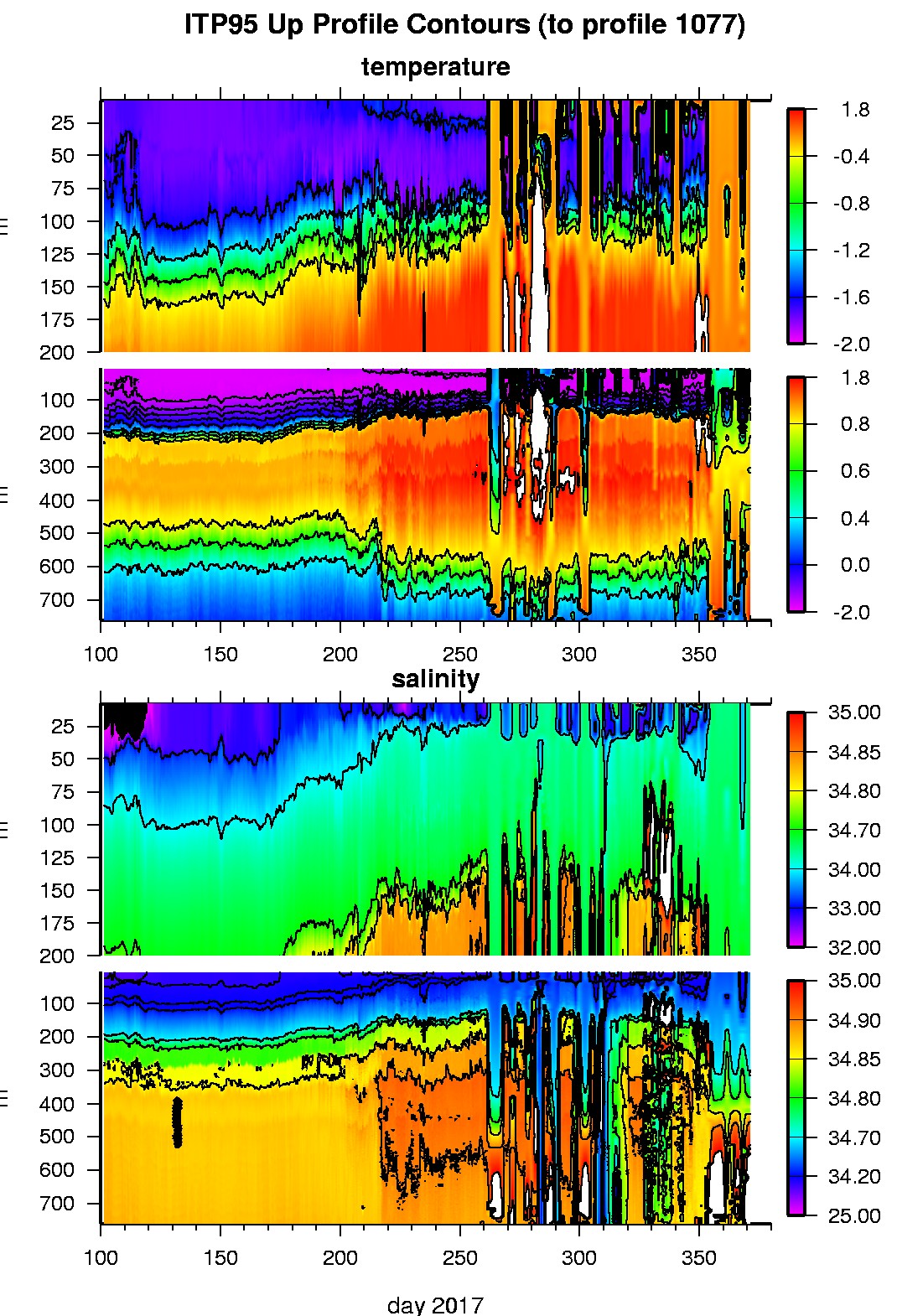 Also big plummet in dissolved oxygen suggests upwelling from depth.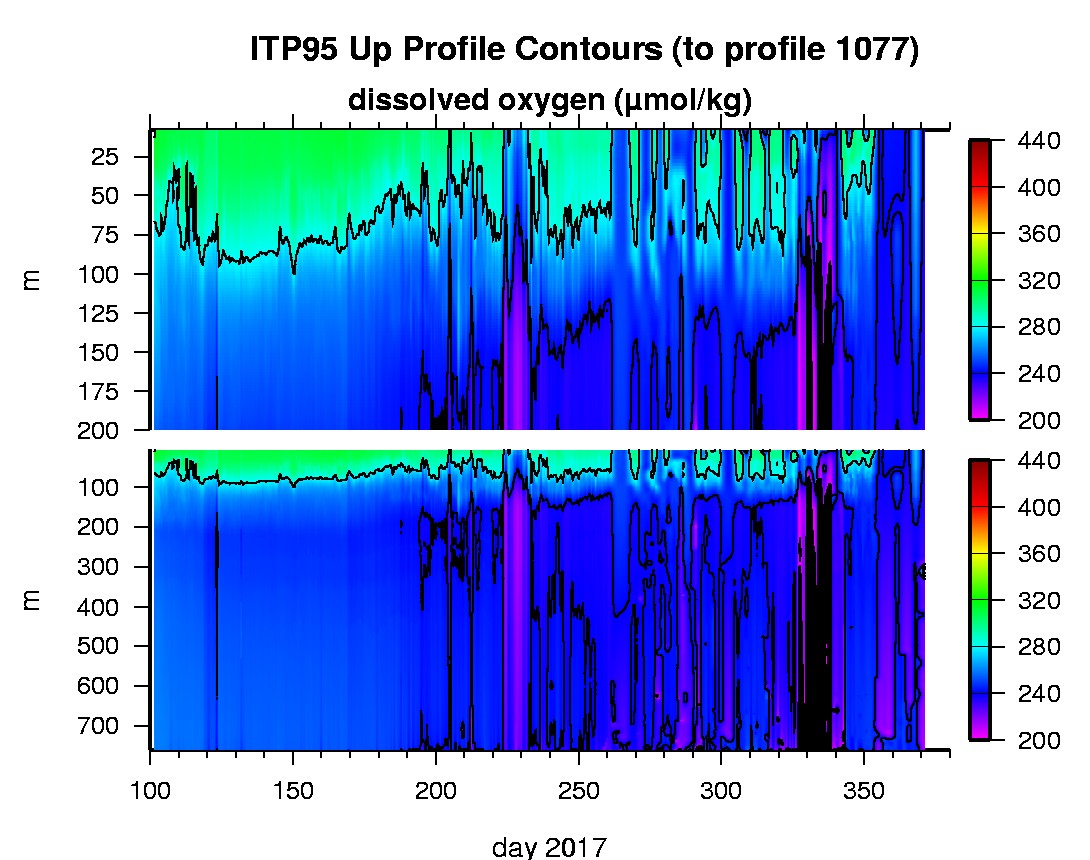 I make it about here and its looking very loose and vulnerable to me.
Remember that the gulfstreams been deprived of its ability to evaporate water vapour and lose heat because of lack of Atlantic hurricanes last year, and being under a lid of fresher meltwater since off New York. Its probably hotter and fresher than we've ever recorded before and may be much more buoyant than anyone is expecting.
Second image about 150 by 300km