1
« on: January 15, 2020, 01:45:38 PM »
Identity politics is a device for splitting groups that share interests so that they can be better managed and their impact reduced/co-opted/nullified. That's why neoliberal media outlets, corporations and other elites fully support it. It also focuses on the individual, rather than the group, matching the "no society" assumptions of neoliberal economics and ideology - a marriage made in hell.

So yes, lets all waste time calling each other names rather than addressing the people hiding behind the proverbial curtain. Some thoughts:
- An economic and political elite instigated the neoliberal revolution that screwed everyone else including the "boomers" the "millenials", "generation X" etc. etc.
- A working class lesbian has way more in common with a working class straight white man than mega-rich war-criminal loving Ellen Degeneres
- A middle aged working class black man has way more in common with a white 20-year old Barista (who works their ass off for peanuts) than elite-courtier and warmonger Barack Obama.
- 98-99% of the population is born male or female, straight, gay or bisexual and quite comfortable with that reality. So yes, the problems that many transexuals have in our society are real but that does not mean that we all have to be "woke" (and Martina Navratilova is a hero of the lesbian movement not a "transphobic" for believing in the concept of biological sex).

Apologies for the diatribe, bit I spend my days in North American academia and see so much energy being displayed on anything but climate change and economic inequality.

So all you boomers (including straight me) from what I see most young people have a really shitty time of it compared to what we had (unless they have rich parents of course) and they work pretty damn hard. They certainly seem to be doing less "drugs and rock and roll" than I did in my youth. To all you "young" people, cut that boomer shit out and understand that we mainly share interests across the age spectrum.

I will now return to the demise of our civilization due to unchecked exponential growth and ecological destruction ...

I agree with the part of identity politics. It's a good way to atomize the leftist movement and shift the attention away from economic issues.
But you're making a big mistake that young people can identify with your generation. It's not just about age. It's about your position in a class society. How many boomers do you know gain income from rent and financial speculation? I'm guessing around 100%.....
NeilT is a great example of somebody who doesn't see anything wrong with owning multiple properties and speculating on them. Nobody on these forums confronts him because a lot of you are in the same boat.....
Just look how your generation voted in the last UK election.
https://yougov.co.uk/topics/politics/articles-reports/2019/12/17/how-britain-voted-2019-general-election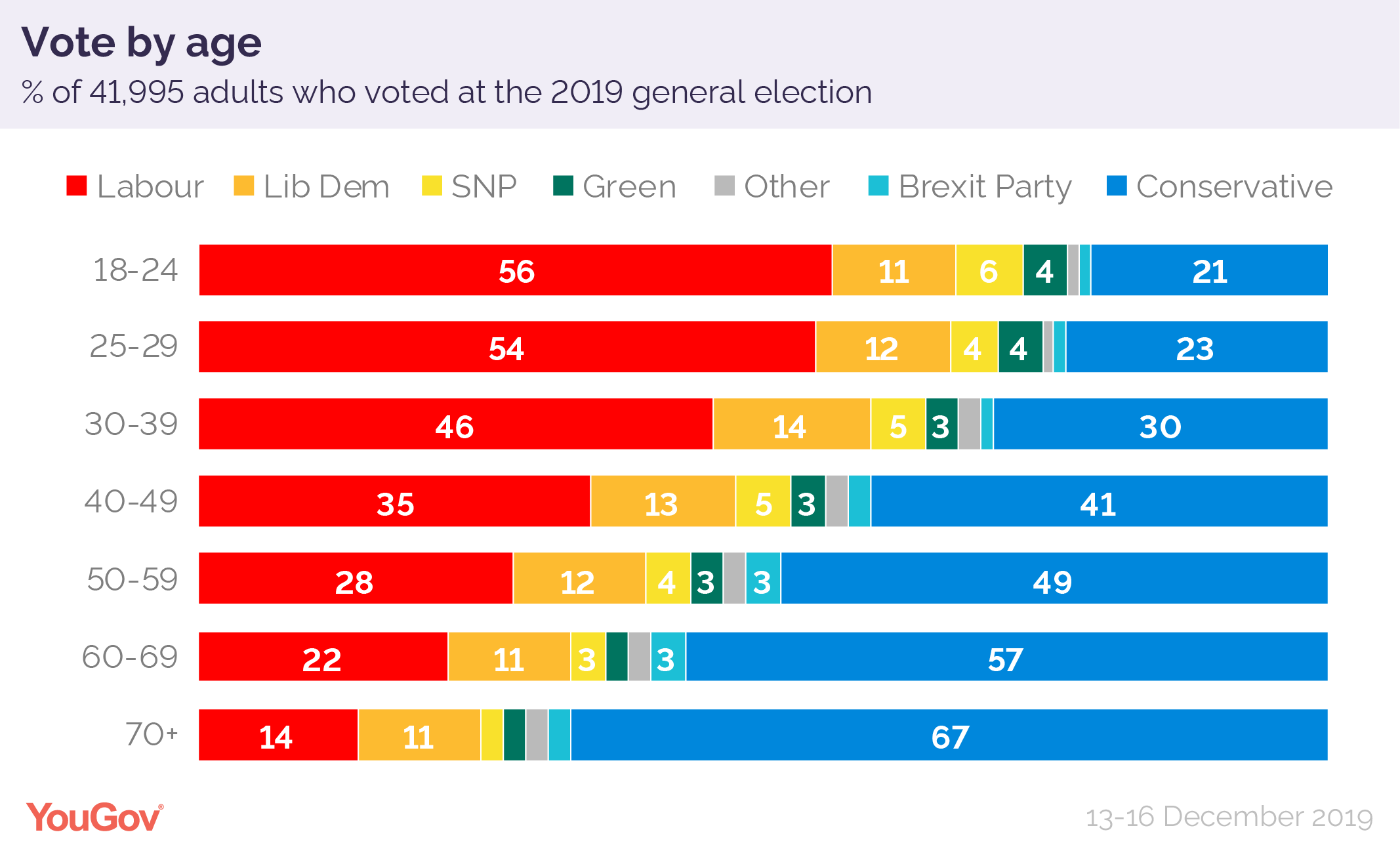 It's not about age. It's not about identity. It's about your class position. It's about your relationship with capital. A boomer that owns 2 or 3 properties and hundreds of thousands in investments has far more in common with the the superwealthy than a 20 year old black barista. I'd like to see you convince me otherwise. Just look at this fucking graph....
To all you "young" people, cut that boomer shit out and understand that we mainly share interests across the age spectrum.
you think you can seriously sell this bullshit to zoomers? That you are a lot more alike than you think? You know, while they have no job prospects, price of living is astronomical, housing is impossible, climate change is going to cook them before retirement but not before fascism rips their souls out. While your generation had everything handed to you, then you did everything in your power to rip it away from us.
Maybe I'd buy your bullshit if there was some leadership among your generation in confronting our current economic and environmental challenges. Admit there is a problem with your generation. Challenge yourself, your colleagues, your friends, your family, your community. You have all the power to do so. Start now, and maybe the new generations won't rip your throat out.