1
« on: July 17, 2020, 11:37:45 AM »
Airplane trail?



Pretty positive that's it.

Normally there would be hundreds of them in various states of dissipation, forming a veil making it difficult to so clearly see single ones: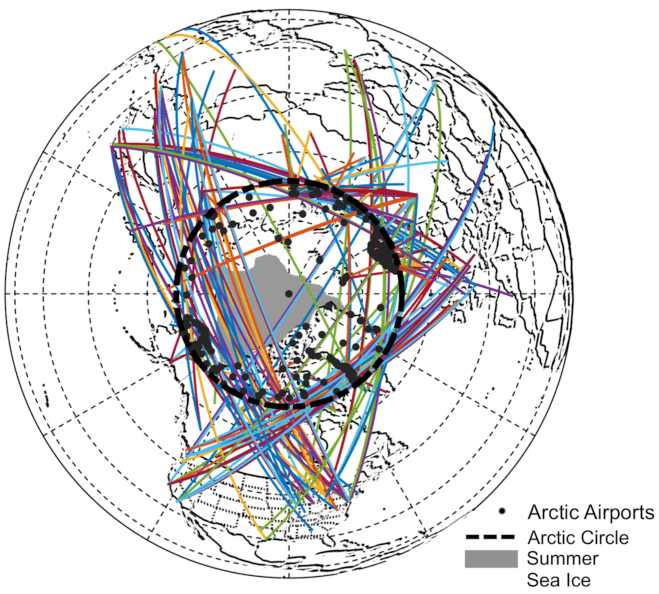 The usual half-a-CAB "highway" between US and China&Co especially dense, as you can see. However right now, this is not the case.
This recent ICAO publication
provides one excellent infographic, which shows how international air travel dropped to nearly nada, and is not in any hurry to recover - note the blue line: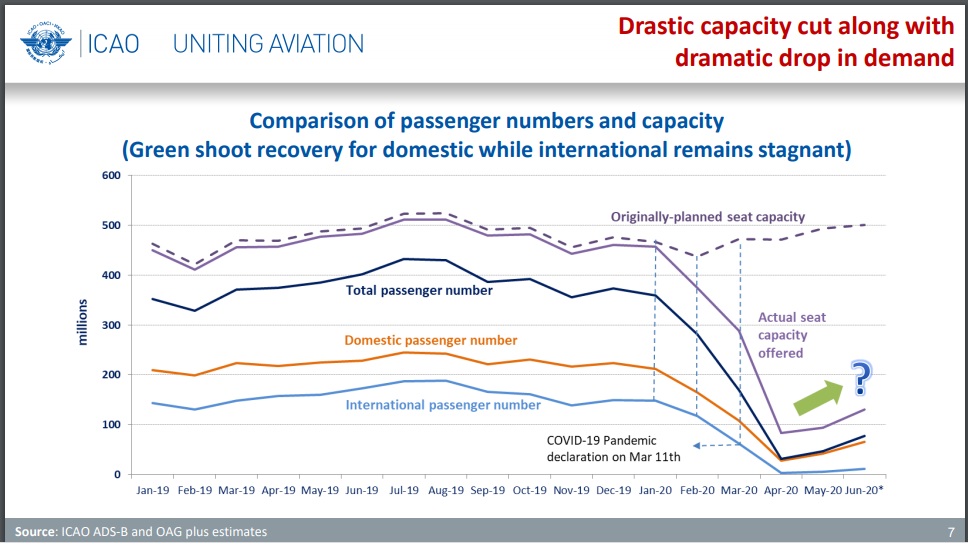 Thus, it is no surprise to me we now see those trails as clearly as never before: single trees are always seen in greatest detail when standing single and not in a dense forest, so to say.
I wonder if anybody could any well quantify how much of an increase this particular 2020's development had on the melting momentum increase from GAAC. Personally, i estimate it be ~12% plus-minus couple percent of an increase, averaged over whole Arctic. This is based on published pan evaporate multi-decadal measurements from a number of NH locations initially meant for agriculture but later used to estimate global dimming phenomena; yet this is not even napkin calc - only a rude guess, as i don't even fathom how to do one in this case. If someone can anyhow improve on that - please do.